This article will give you information about the company, recruitment process, sample questions that have been asked previously, lots of experiences shared by other aspirants, and the portal where you can apply.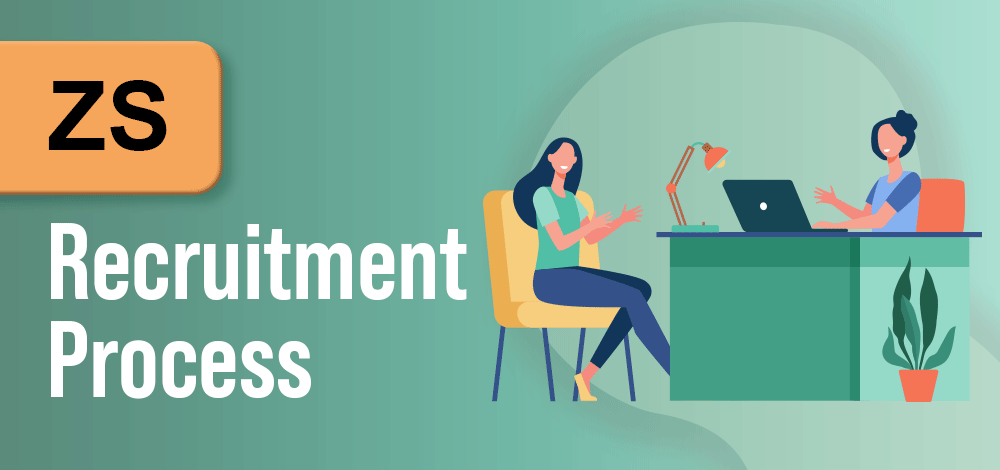 About Company:
ZS is the vicinity wherein targets are welcomed and wherein ardor modifications live. As a control consulting and generation corporation centered on reworking healthcare and beyond, we invite you to develop with our international crew of brilliant minds. At ZS, we trust that making an effect needs a special approach; and that's why right here your thoughts increase actions, and right here you'll have the liberty to outline your personal course and pursue contemporary paintings. Join us and paint facet-by-facet with like-minded folks who upward thrust in care of humanity's finest demanding situations to outline what's next.
Recruitment Process:
Online Assessment
Technical Interview
EBI
HR
ZS Eligibility Criteria:
Graduation and Post Graduation in BE, B.Tech, MBA, MCA, ME, M.Tech
60% or 6.0CGPA and Above
Online Assessment: This round is conducted on an online platform Quantitative, Verbal, Reasoning, and Coding. The aptitude section had medium-level questions, Computer Science Concepts, 2-3 Data Structures, and Algorithms.
Technical Interview: Questions asked on Programming Language OOPS, DBMS, SQL, Discussion on Projects, etc.
EBI: They check if you are suitable and fit for the company or not.
HR:
How would you rate yourself on a scale of 1 to 10?
Why should we hire you?
Tell me about a time when you experienced difficulty at work while working on a project.
Interview Experience: It is always beneficial if you know what it is to be there at that moment. So, to give you an advantage, we provide you with Interview Experiences of candidates who have been in your situation earlier. Make the most of it. To check all types of interview experiences please go through ZS
Questions Asked in ZS:
We have resources for you from which you can prepare the programming questions that tech companies will ask you in the interview.
Where to apply:
My Personal Notes
arrow_drop_up