"Oldus" is a Hybrid Mobile App to help Old Age Homes and NGO to manage donations and provide Old Generation, what they need the most.
Motivation
With the advent of time where everyone out there running a race to achieve their dream, we are leaving behind the older generation even faster than before making the older people feel alone and at the same time, making the race runners being caught in the trap of depression and tension. But with some key observations, we can solve this problem by making both parties help each other. They just need a push though.
What Does Oldus Do?
By OLDUS one can connect with their nearby old age home and can do the following activities:
Volunteering: This portal provides the user to post the regular volunteer works on the app and people can easily find their work of choice
Hire a Grana: This by any means doesn't support working at the retirement age, So you can hire a granny to work as a tutor, or storyteller for kids, or involve in some sort of management from the people of the old age home.
Donation: This one allows users to donate their stuff for a good cause that is a help to the Old-age Holmes to cope with their needs.
Features
Can hire grana: Idea is to make old age people get out of their loneliness circle, and spend their time doing some easy chores for others.
Can find the location of Old Age Homes located in their state, This would make tracking them easier, for donations and other works.
Can donate various things for the old age home via the donation portal itself, for an hasselless as well trusted medium to donate.
The organizer can manage various volunteer works of the old age home, which would help in running NGO's much easier.
Tools and Technologies Used
Flutter (For a hybrid mobile application Experience)
Dart
Firebase (Easy Database Management)
MapBox API (for Location Management)
Working of the Application
1. Easy login for both user and organizer using firebase authentication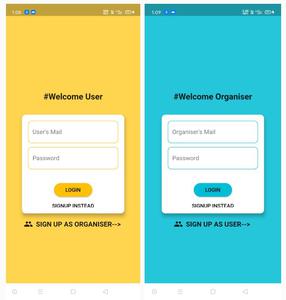 2. State-wise distribution of the old age homes
3. Volunteer work where the organizer can post their daily work.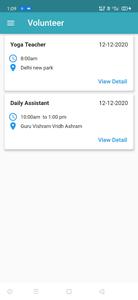 4. Hire grana allows users to rent grana based on the services provided.
5. Donation through this user can post their items which they want to donate to the old age home and organizer can manage them directly.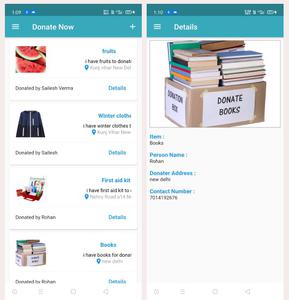 6. Find nearby Old age Homes based on map location.
Application Implementation
ER Diagram
Requirements for Building APK
This project is compressed as an APK and can be Installed on real devices by the following GitHub link: https://github.com/SaileshVerma/Oldus
Final Video Presentation
Team Members:

My Personal Notes
arrow_drop_up