Midnight Lizard – Color schemes for Websites
Midnight Lizard is a browser extension for color schemes that work across all websites. There are several predefined color schemes and one can install more from midnight-lizard.org. For example night mode, dark themes, blue light filter, screen shader, high contrast, etc.
Features:
Choose between light, dark, grayscale, or colorful color schemes.
One can modify existing schemes or create new color schemes.
Different color schemes can be used on each website.
Adjust brightness, saturation, and contrast.
Improve accessibility and readability.
Advantages:
Improves accessibility and readability.
Easily accessible and fast access.
One can combine those objects that would seem to be unacceptable.
Disadvantages:
Run in your web browser, and often require the ability to read or change everything on web pages you visit.
Need constant updating which is tiresome and hectic.
Can cause data leaks, ransomware attacks.
Installation:
Installing the midnight lizard is an easy task.
Step 1: Visit the midnight lizard extension in the chrome web store.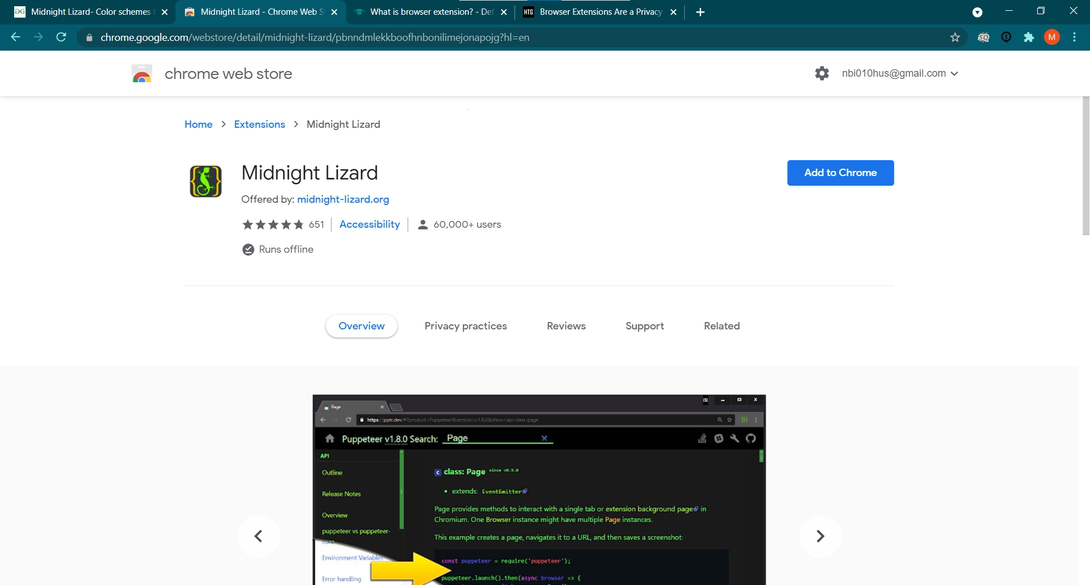 Step 2: Click on the Add extension button to add the extension.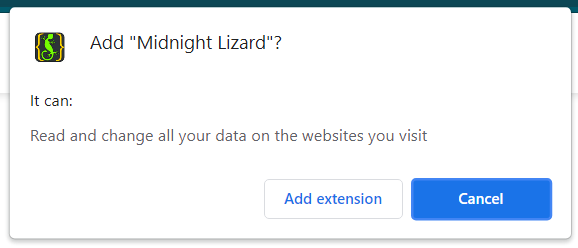 And with that step your installation is finished, you will get a pop-up saying the extension has been added on the top right corner.
Usage:
It is very easy to use midnight lizard and all you require is just one click.
Example 1: GeeksforGeeks
There are various color themes from which one can choose. Lets's put the Halloween theme on geeksforgeeks and see how it looks. Simply go to geeksforgeeks and click on the icon and select color theme to Halloween.
Result: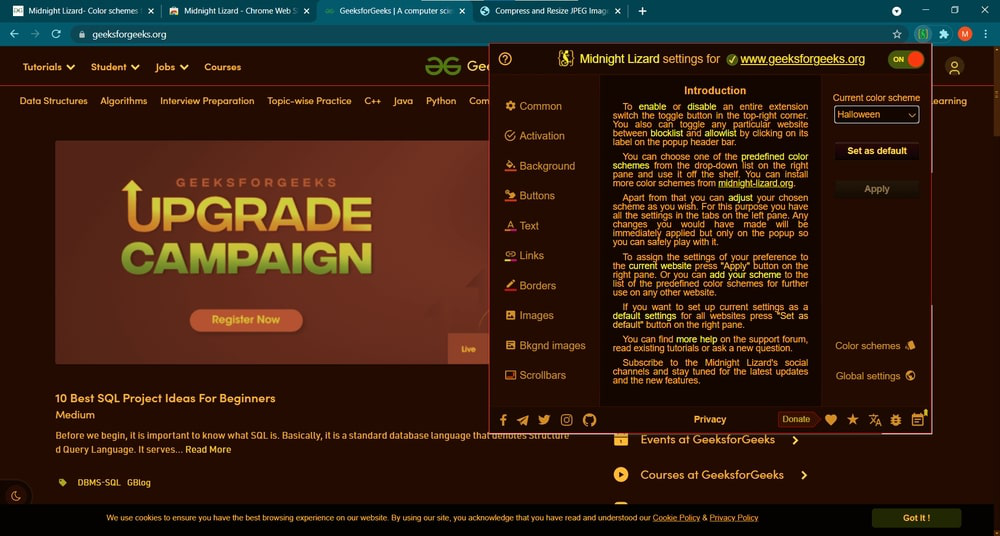 Example 2: Geekflare
It even has a color scheme to work at night whose name is blue light filter color scheme.
Result: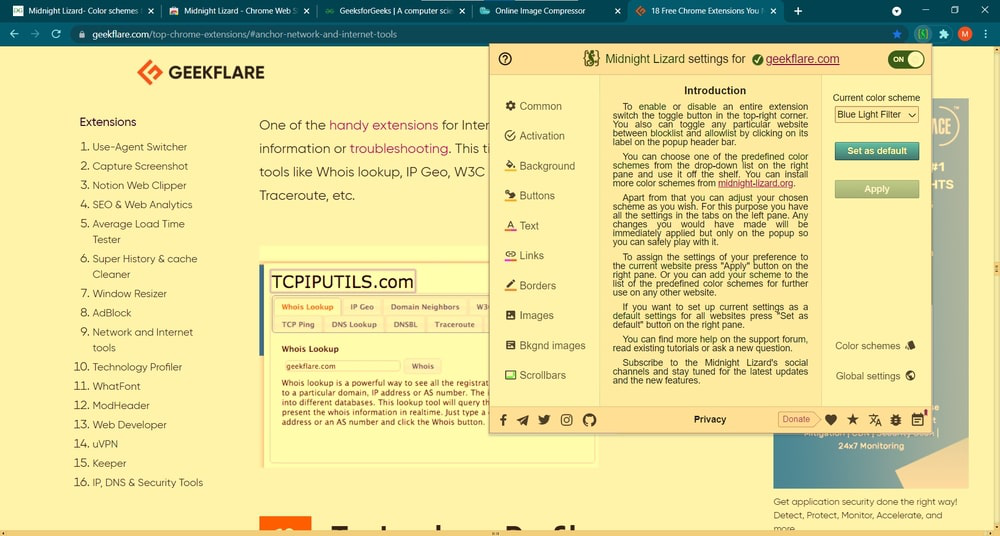 Example 3: Wikipedia
Let's take another example and change the color theme of Wikipedia to apple mint.
Result: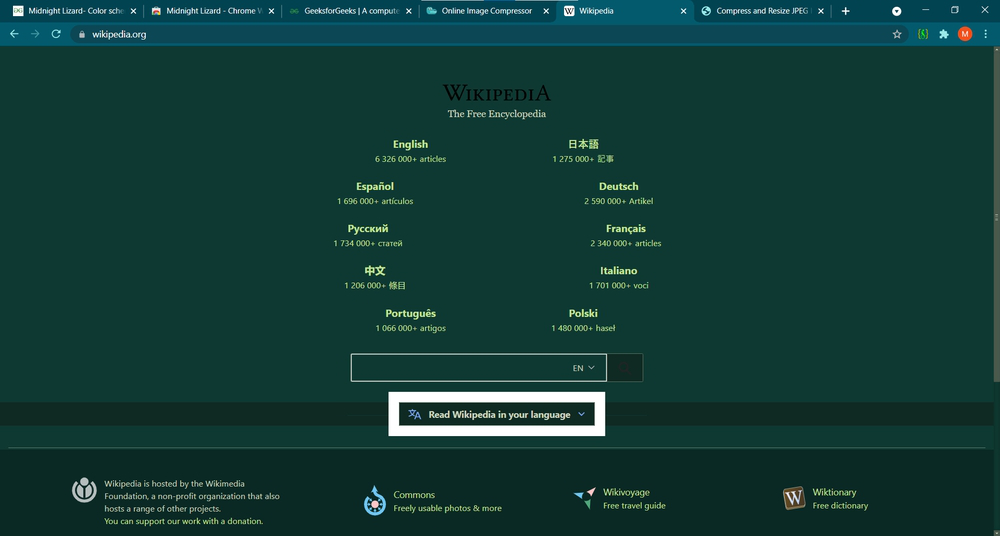 In conclusion, midnight lizard is a simple and easy-to-use extension for people who loves color themes on websites they visit. They can choose any color themes from the one given in extension or can even make their custom one too. You can turn on and off the extension using its toggle switch. So that was all about midnight lizard, install it and give it a try!!!.
My Personal Notes
arrow_drop_up