Microsoft Future Ready Talent Internship
Microsoft has launched a dream virtual internship program for undergraduate students passing in 2022, 2023, 2024 academic years. This internship is learn-apply-implement based. So, it excites more and aim to skill students in fields like data science, AI, cybersecurity, cloud computing and so on. Along with Microsoft other platforms like All India Council for Technical Education (AICTE), Future Skills Prime—a NASSCOM and Ministry of Electronics and Information Technology (MeitY) digital skilling initiative, Ernst & Young (EY), GitHub and Quess Corp provide opportunity to learn skills. Registrations are open on https://futurereadytalent.in/. You can go and register now for this exciting internship opportunity.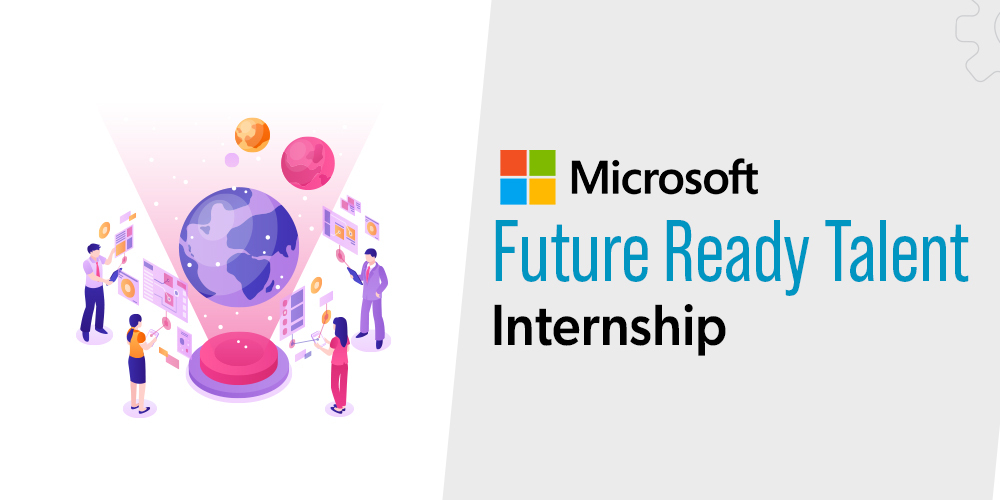 About Program:
Program is divide into four segments as follows:
Orientation:- After registering and filling require details for program you can attend or watch recorded session of orientation program. In that session you will get the information in brief about internship program.
Self Learning:-In this session you are provided with 'Microsoft Learn' platform and you need to complete all the required tracks before deadline date. Here, you can also get hands-on experience.
Industry-Sessions:-Industry sessions gives you exactly problems faced by industry and way to have solution of it. All sessions are given by industry experts.
Project:-After completing above course we need to do a project using tools we learned in program. First you need to submit Project Synopsis and after that your final project. Which, is mandatory for completion of internship.
Program also provides GitHub Student Developer Pack, Interactive Session for doubt solving, GitHub Discussion Group and opportunity to attend Virtual Career Fair.
My Personal Notes
arrow_drop_up