Java is one of the most popular and widely used programming language and platform. A platform is an environment that helps to develop and run programs written in any programming language.

Java is fast, reliable and secure. From desktop to web applications, scientific supercomputers to gaming consoles, cell phones to the Internet, Java is used in every nook and corner. Java is easy to learn and its syntax is simple and easy to understand. It is based on C++ (so easier for programmers who know C++). Java has removed many confusing and rarely-used features e.g. explicit pointers, operator overloading etc. Java also takes care of memory management and for that, it provides an automatic garbage collector. This collects the unused objects automatically.
Java Tutorial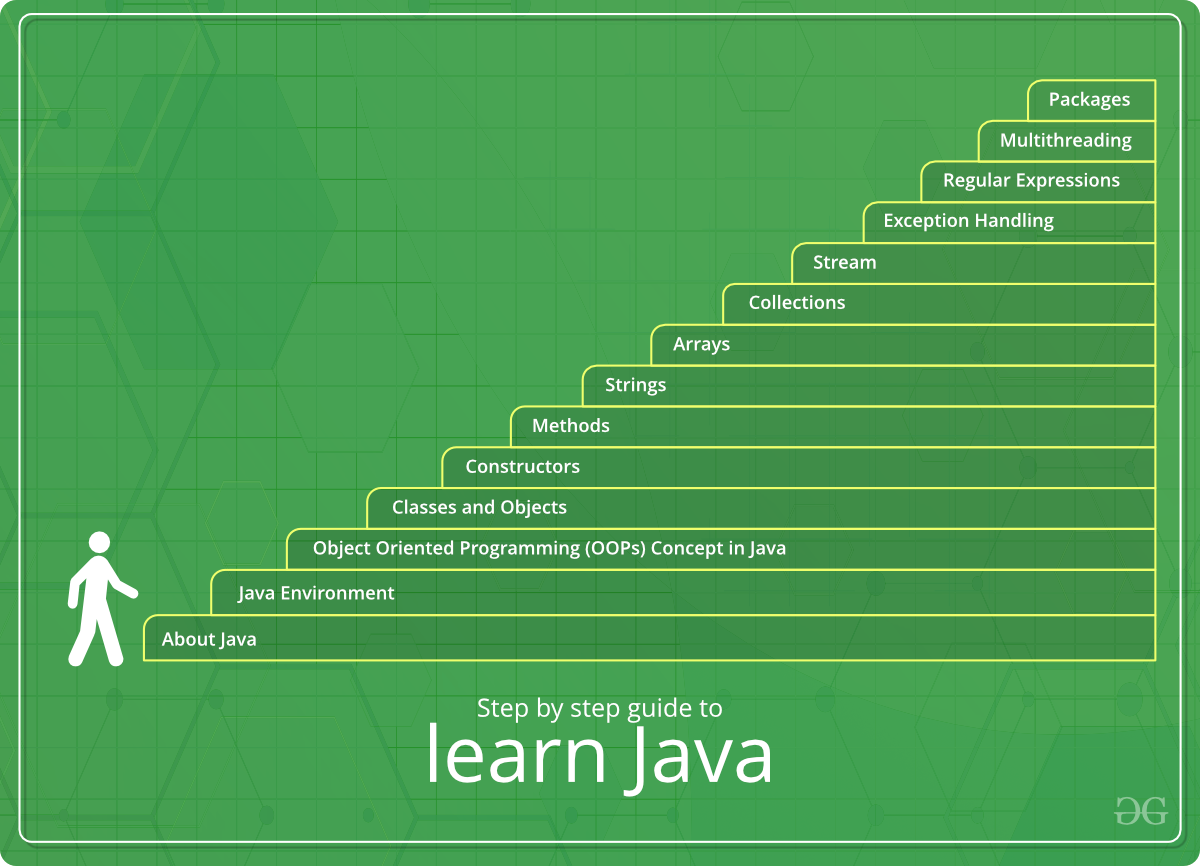 Below is the complete guide as to how to get started with Java and make yourself proficient in it.
My Personal Notes
arrow_drop_up