How to Turn On/Off Scroll Lock in Excel?
In this article, we explore how the arrow keys perform when the scroll lock is on/off. Default Scroll lock is off in excel.
Implementation:
Follow the below steps to turn on/off scroll lock in excel:
Make sure the below setting is in your excel file, which gives notification of the scroll lock [turned on/off].
Right-click "Status bar" and make sure "Scroll Lock" should be checked
Toggle "Scroll lock" on your keyboard, if it is not available use "on-screen keyboard".
To open/close the "on-screen keyboard"

Option 1: Press keys together Windows + Ctrl + O.
Option 2: Select Start >> Windows Ease of Access >> On-Screen Keyboard.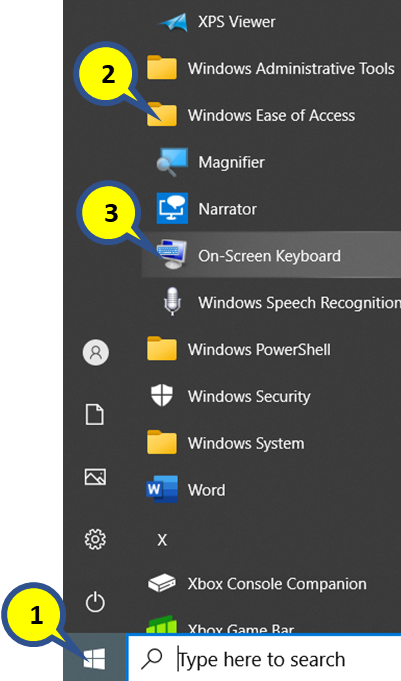 Scroll Lock – OFF [Default]:
Arrow keys navigate the active cells in the respective direction
Scroll Lock – ON:
Arrow keys scroll the entire worksheet in the respective direction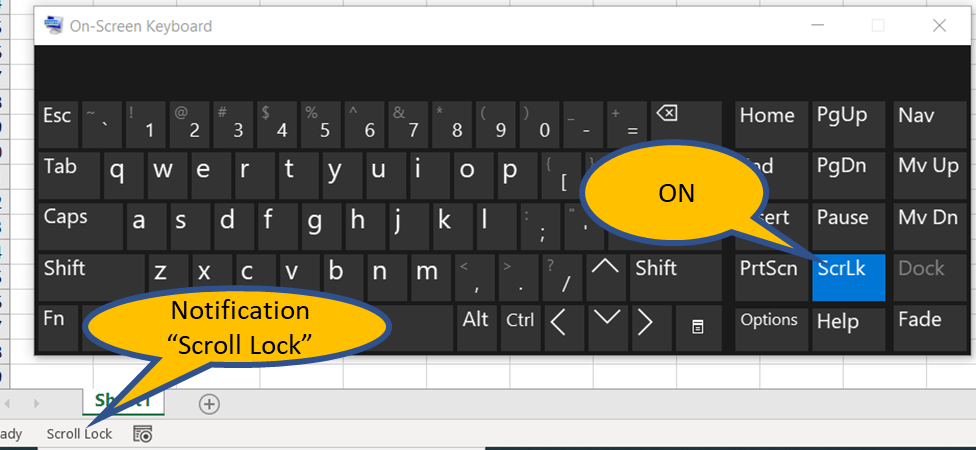 My Personal Notes
arrow_drop_up