How to set rights and roles for the website in WordPress ?
WordPress is an open-source Content Management System that is totally based on PHP and MySql which is used to create a dynamic website. Matt Mullenweg developed WordPress and Written in PHP language. WordPress is one of the most popular interfaces that allow users to customize and manage the website from its back-end content management system. It is used to organize the whole process of creating, storing, and showcasing web content in an optimal way. WordPress was initially developed as an improvement tool that enhances the regular typography of day-to-day writing.
In this article, we are going to see how to set rights and roles for the website in WordPress. Roles are created to give permissions to a particular user to access the WordPress site. Each and every user has their own unique role. Allocation of these roles can be done only by the Admin. Follow the below steps to know how to set a role in WordPress.
Step 1: Go to the WordPress login page and enter the username and password to log in to the WordPress Dashboard.
After successful login, your screen looks like this.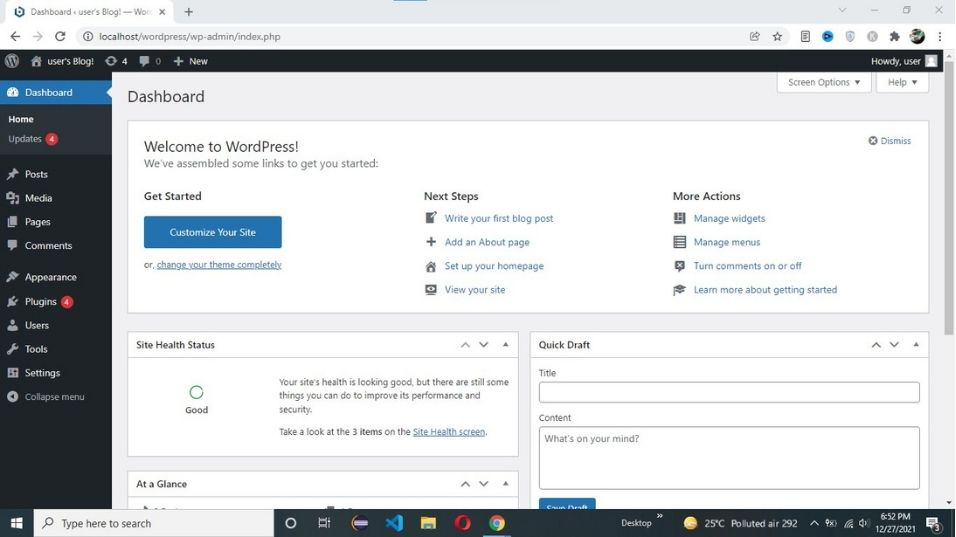 Step 2: go to Users -> Add New.
Step 3: Enter user information and then from the below drop-down menu select the user role.
Step 4: After selecting user role and responsibility click on Add new user button.
My Personal Notes
arrow_drop_up