How to Install Google Chrome Browser on MacOS?
Google Chrome is a web browser. Google Chrome can be run on various platforms like macOS, windows, android, etc. It was made for the purpose of browsing web pages in an easy way. It was first launched in 2008. The development of google chrome goes to Google Inc. It is open-source software and its have many features like incognito mode, bookmarks, used plugins, etc. It is one of the most used web browsers and captures nearly 68 percent of the market.
Installing Google Chrome Browser on macOS
Follow the below steps to install Google Chrome Browser:
Step 1: Visit the official website https://www.google.com/chrome/ using any web browser.
Step 2: Click on the Download Now button to start downloading Chrome.
Step 3: Now the dialogue box will open then click on Accept and Install.
Step 4: Now downloading will start.
Step 5: Now click on the google chrome.dmg file to open it.
Step 6: Now the file will open.
Step 7: New screen will appear to drag the software into the applications.
Step 8: Now hold and drag Google Chrome to the Applications.
Step 9: Now look for Google Chrome into the applications and run it.
Step 10: It will prompt confirmation to run the software click on Open Button.
Step 11: Now click on the Start Google Chrome button.
Step 12: Now see the interface of Google Chrome Browser.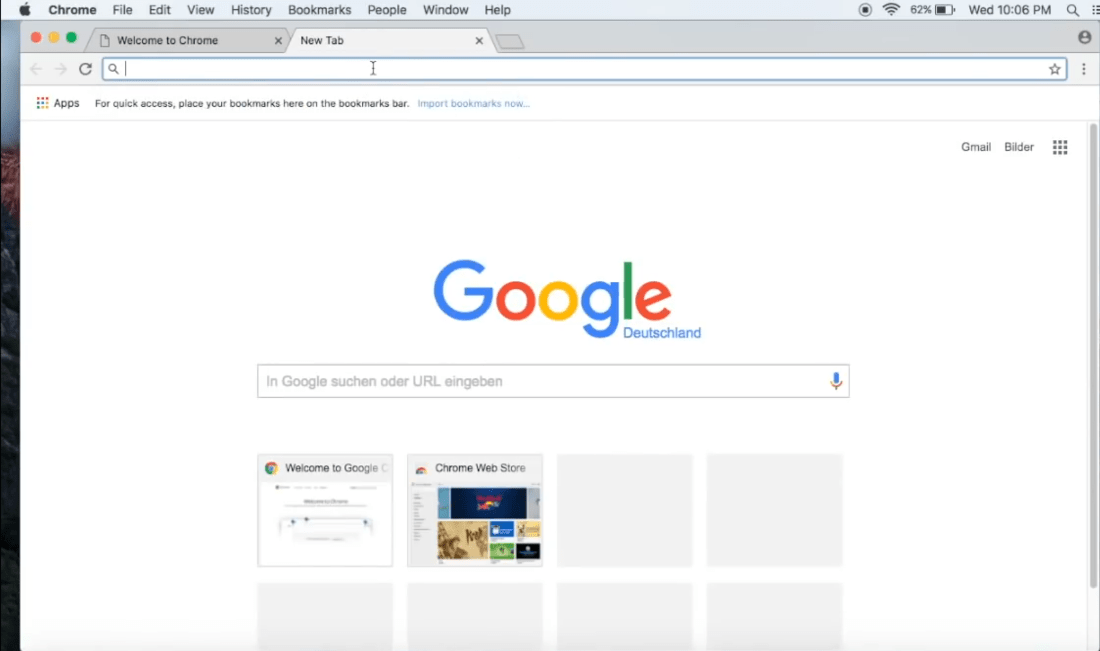 Hence the Google Chrome Browser was successfully installed on your macOS system.
My Personal Notes
arrow_drop_up