How to Install Google Analytics in WordPress ?
Google Analytics is a web analytics service that offers data and basic analytical tools for SEO and marketing. Anyone with a Google account can use the service, which is part of the Google Marketing Platform, for free.
Google Analytics is used to monitor the operation of a website and gather information about its visitor Small and medium-sized retail websites typically utilize Google Data to collect and analyze various customer behavior statistics that may be used to improve marketing efforts and enhance website traffic.
Initial Setup: Getting started with Google Analytics.
Step 1: Log in to Google Analytics with your Google Account and select the Start Measuring option.
Step 2: Give your account a name; it may be anything, such as the name of your website or organization. You can also opt for the account data sharing settings.
Step 3: Now, in the following step, give your account a property name, pick the Reporting time zone, and your local currency, and then click Next. In the following step, provide company information (optional) and tick the boxes that indicate how and why you're using GA.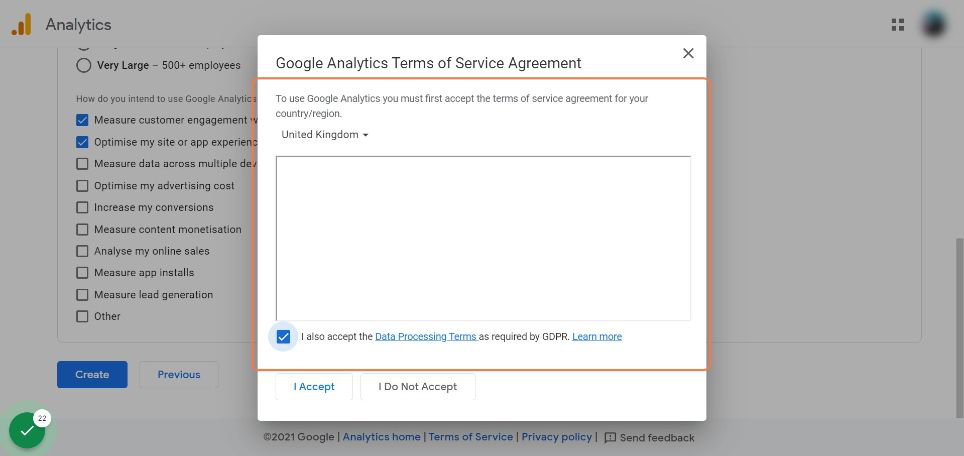 Step 4: Choose your nation in the following stage (Conditions of Service Agreement), read the terms carefully, and check the I Accept button.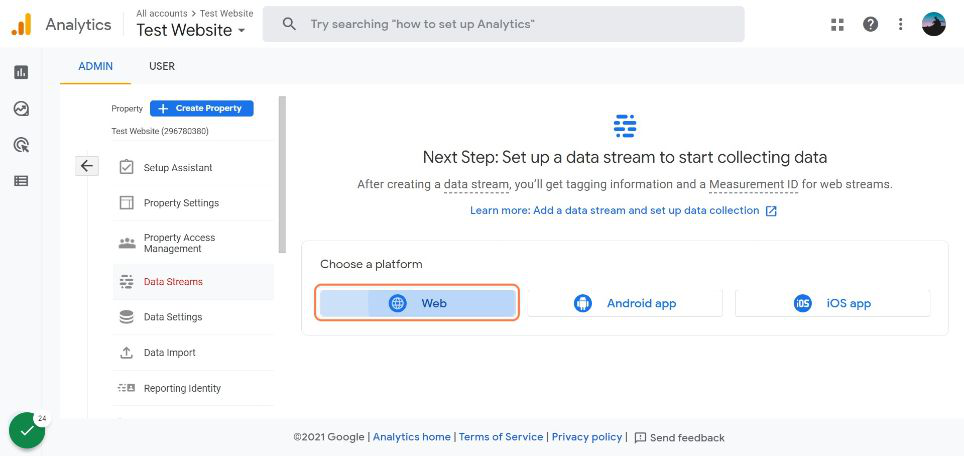 Step 5: In the next step, select Web under Choose a platform section.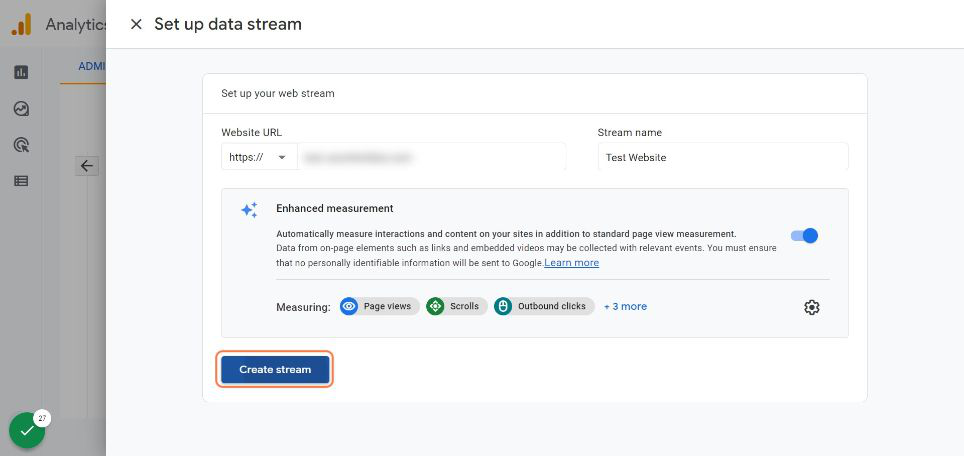 Step 6: We'll now set up our stream in this stage. Create a stream by entering your website's URL and giving it a name, then clicking Create Stream.
Note: Choose a proper protocol for your website i.e HTTP or HTTPS to avoid upcoming errors.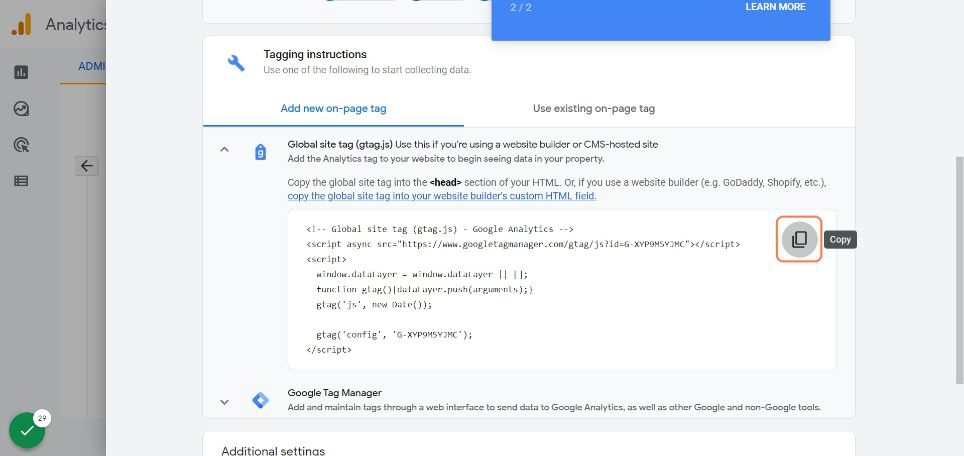 Step 7: Now, under the Tagging Instructions section, choose the Global site tag and copy the text/tag with the button in the upper right corner of the textarea.
Now that we've successfully built an account, stream, and analytics tag, we'll integrate it into our website.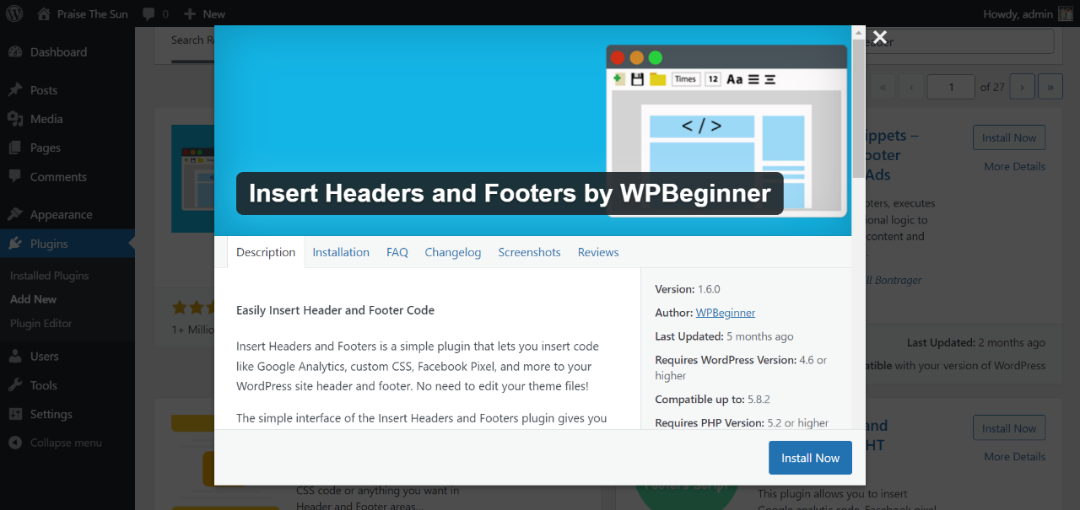 To add the tag to your WordPress site, go to your admin dashboard and install the Insert Headers and Footers by WPBeginner – Plugin from the plugins directory, then activate it.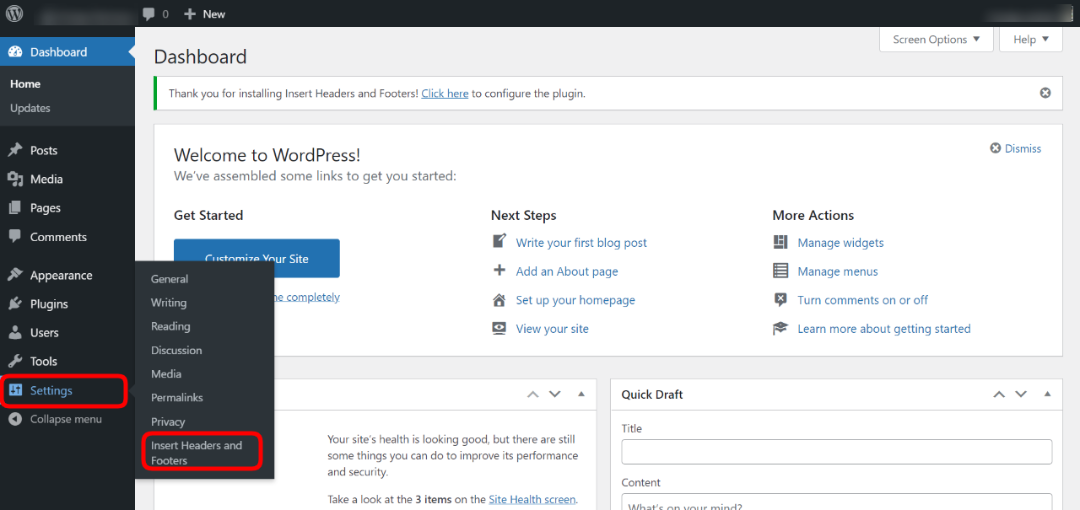 Hover over the Settings icon in your WordPress dashboard and select Insert Headers and Footers.
Now paste the tag we copied under the scripts in the header section and click on the Save button.
That's all, you have successfully installed Google Analytics on your WordPress site.
My Personal Notes
arrow_drop_up