How to install CSI Linux in VirtualBox?
What if there is a multi-purpose operating system designed especially for cyber investigators, yes you read it right and the answer to that question is, yes there is one such operating system known as CSI Linux. It is an open-source 'theme park' for the cyber security industry enthusiast. It has tons of resources for investigations, analysis, and response. It is available in both Virtual Machines and Bootable distro.
Features:
Provides CSI Tools like Online Investigation Tools.
Has Centralized Evidence Capture.
Cryptocurrency Wallet Lookup.
More than 175 tools.
Also has CSI TorVpn.
System Requirements:
Minimum 8 gigs of ram.
50 gigabytes of free space on your hard drive.
20 gigabytes of free space for the download.
VirtualBox extension pack should be installed. (Extension pack)
CSI Linux ova File can be downloaded from here.
Virtual Box on the System- Installing the virtual box.
Installation:
Importing CSI:
Step 1: VMware and VirtualBox can open ova files so simply double click on CSI Linux ova file and click on import.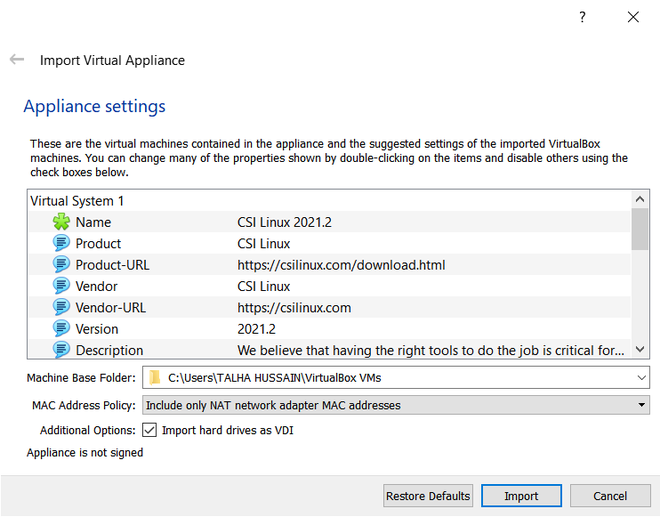 License Agreement:
Step 2: One needs to agree to the license agreement in order to proceed, so click on Agree button.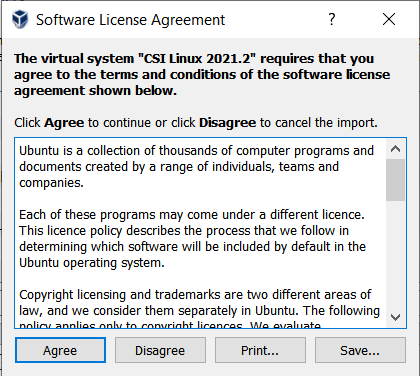 Step 3: Then the importing process will start and will take 4-5 minutes.

Adding CPU:
Step 4: When the importing process is done, click on CSI machine in VirtualBox and go to settings. In settings, increase the CPU from 1 to 4.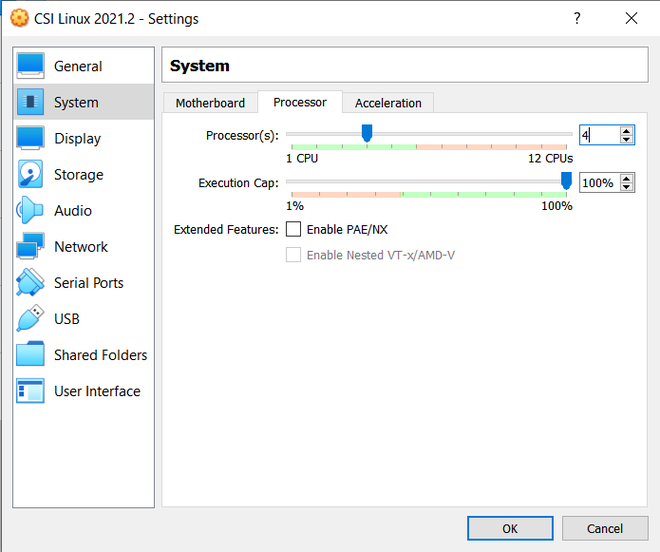 Video memory:
Step 5: Also increase the video memory to 120 MB in the display option.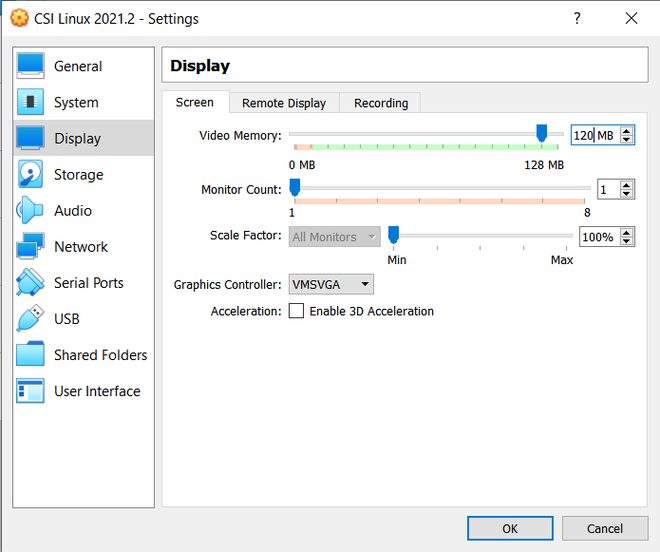 Logging-in:
Step 6: After configuring settings like video memory, CPUs in VirtualBox, enter the password 'csi' and click on Log in.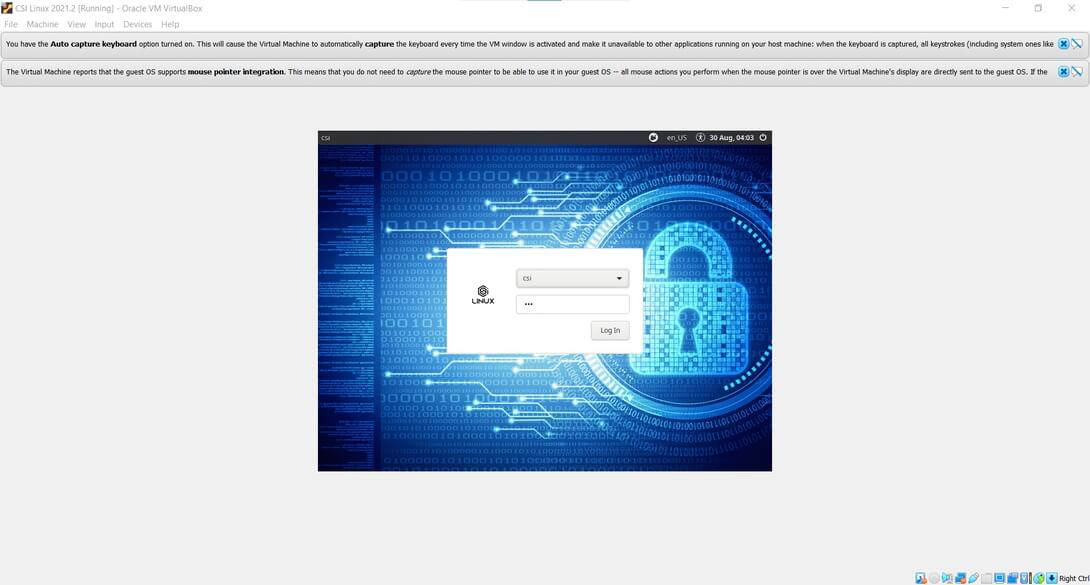 CSI Installed:
Step 7: And just like that, there you have it!!! Your CSI Linux is installed, easy right?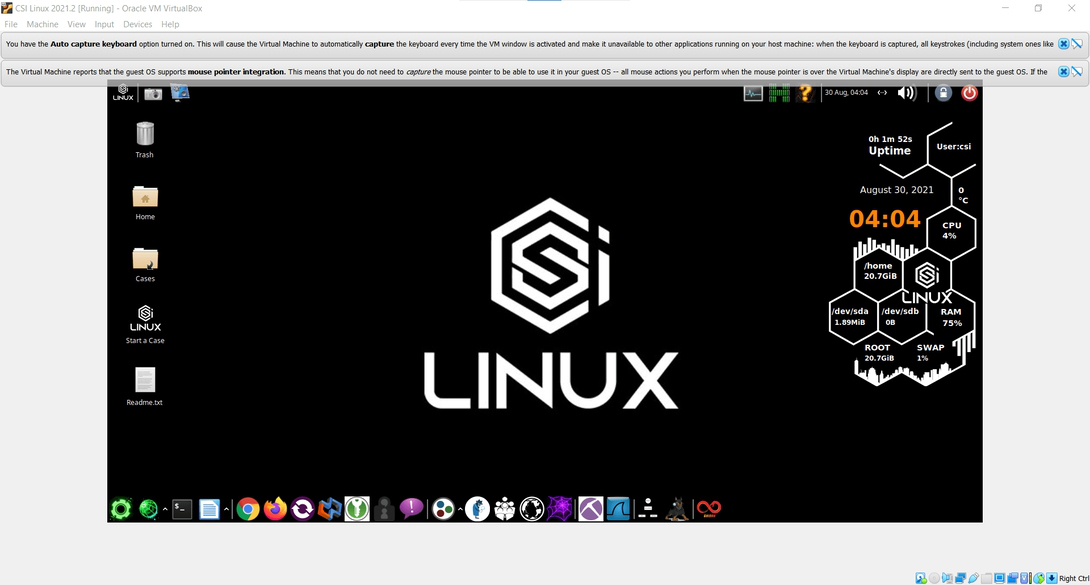 Step 8: CSI Linux is installed on your VirtualBox. On the bottom we can see, there are various applications offered by CSI Linux.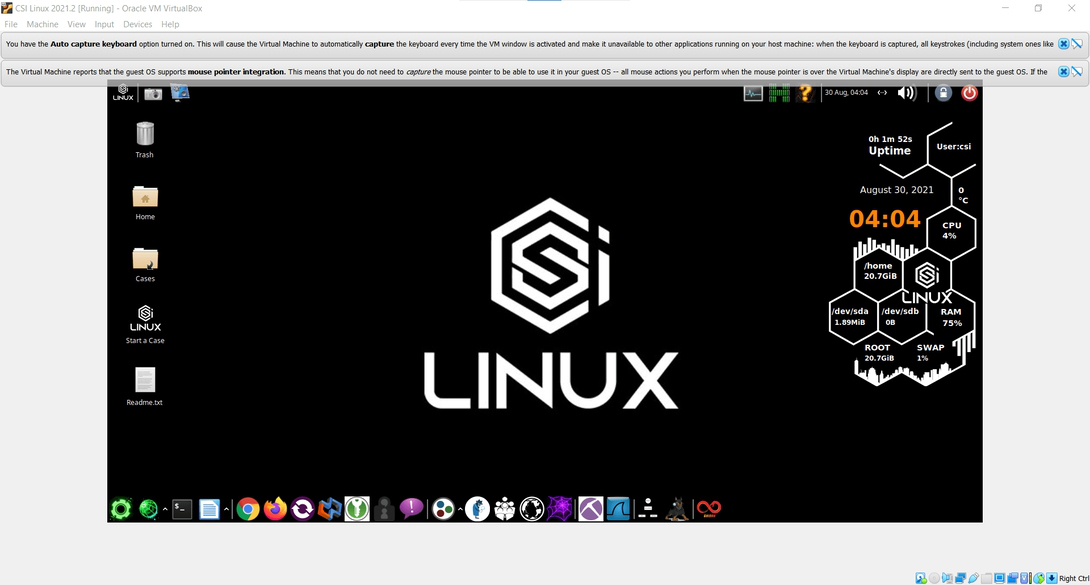 Demo:
On the right, we can see Today's date and time, also one can know for how many minutes its CSI Linux has been up i.e. the uptime and many other things.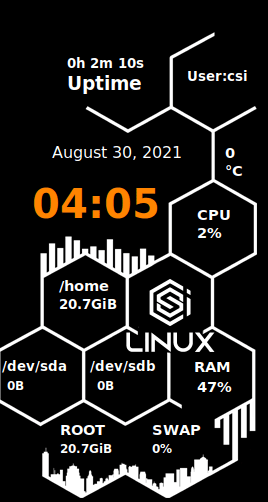 Open the terminal and get started.
whoami
ls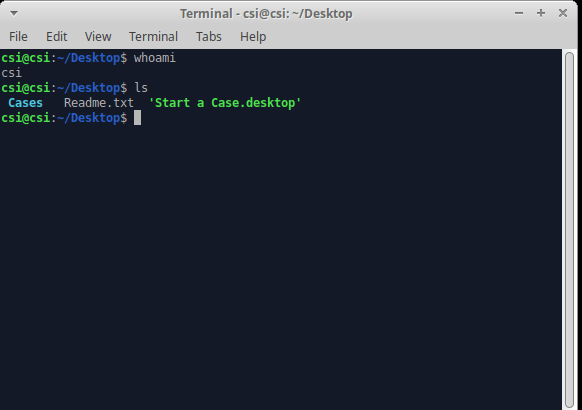 Live Cyber Threat Maps:
One can even see Live Threat Maps by simply right-clicking and selecting cyber threat maps.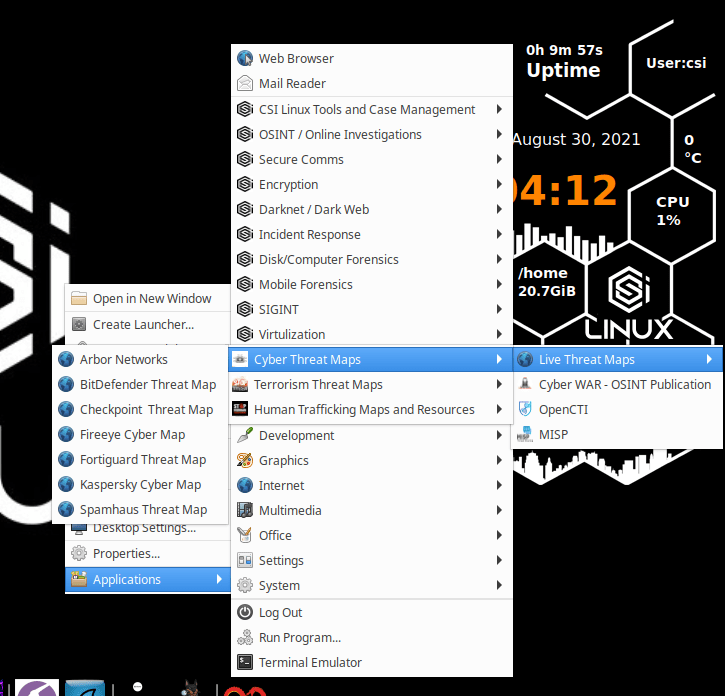 Live Cyber Threat Map is given below:
Virtualization:
It also has VirtualBox, VMware pre-installed, cool right!!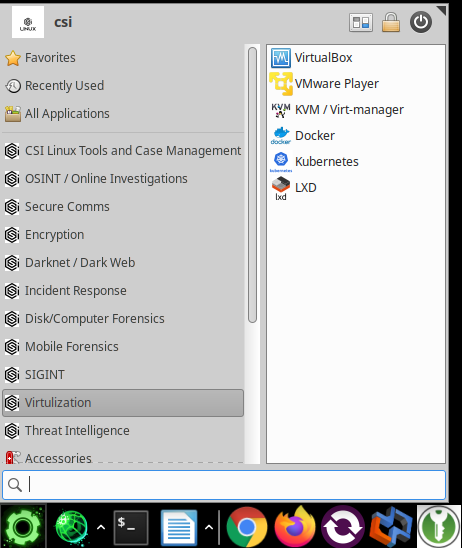 Also, there are tons of OSINT tools pre-installed on CSI Linux which can be accessed by either right-clicking and selecting it from the menu or click on the bottom left green icon of applications.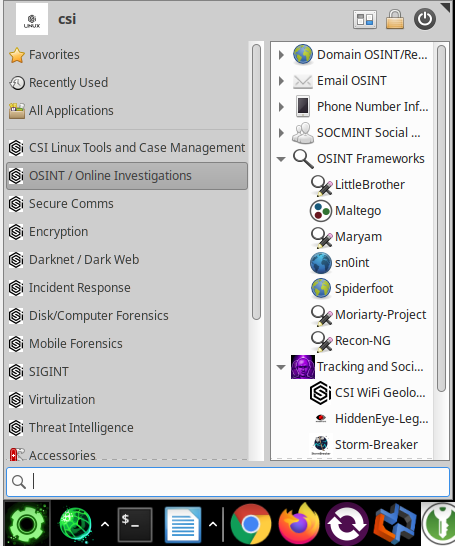 One can know its IP address and Tor IP address by simply clicking on the 'question mark icon' given on the top right corner.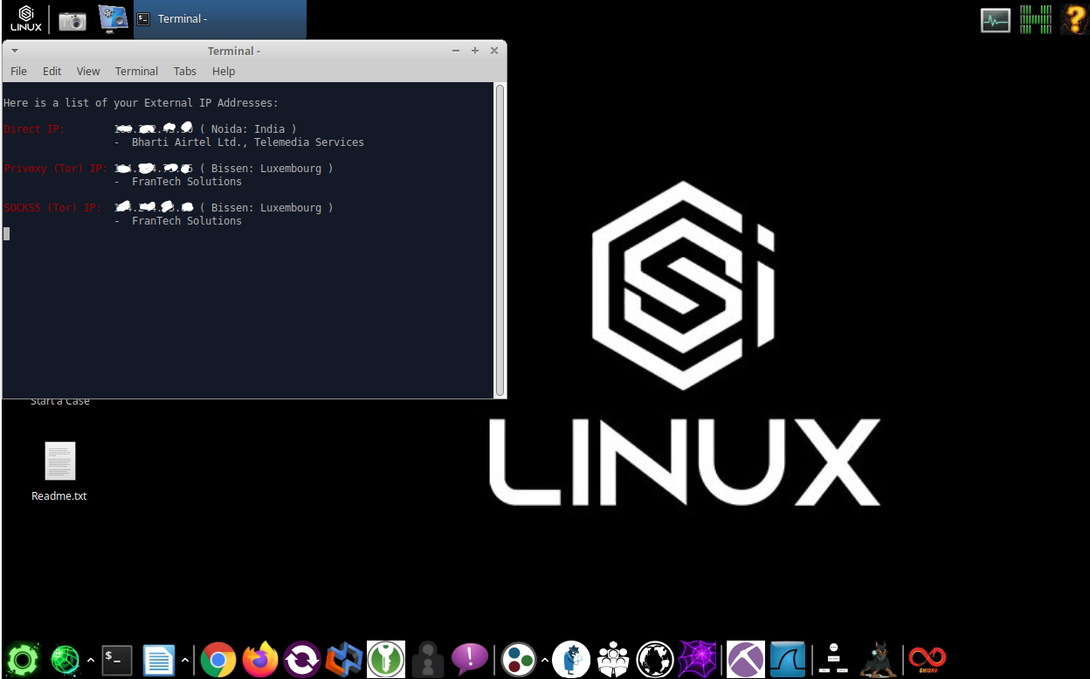 In conclusion, CSI Linux is literally a gold mine for cyber enthusiasts as it is a one-stop shopping place where one can get literally anything and also a tool pre-installed. One can perform OSINT, browse websites, or share files safely using onion share. Go ahead, explore it yourself and see what else it has to offer.
My Personal Notes
arrow_drop_up