Gemini Solutions Recruitment Process
This article will give you information about the company, recruitment process, sample questions that have been asked previously, lots of experiences shared by other aspirants, and the portal where you can apply.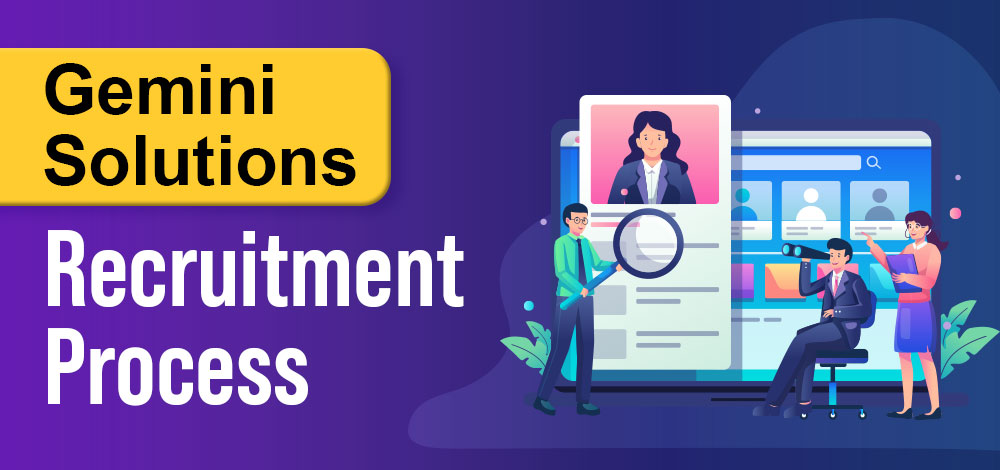 About Company:
Global IT business Gemini Solutions is a top provider of offshore outsourcing services with a concentration on the financial services industry. Gemini provides a variety of management services, and they may mix their service offerings to meet a wide range of demands. having a fully automated corporate office in Gurgaon and a network of affiliate offices around the country.
IT community is set up in a way that not only encourages cooperation but also relies on it. With 24/7 access to IT resources, they maximize best practices in IT. The end result is a system that helps customers become more productive while giving them access to important investment information.
Recruitment Process:
Written Exam
Group Discussion
Technical Interview-1
Technical Interview-2
Management Round
HR
Gemini Solutions Eligibility Criteria:
Bachelor's Degree in Computer Science or IT
70% or CGPA all through 10th, 12th, and Graduation.
Online Assessment: MCQ Questions Based on Aptitude & Analytical Ability, Verbal Ability, Reasoning. and Data Structures and Algorithms Easy – Medium Level Questions.
Group Discussion: The general discussion (GD) is a session in which the candidate's abilities are evaluated, including leadership, communication, social and behavioral skills, courtesy, teamwork, listening skills, general awareness, self-assurance, and problem-solving abilities.
Technical Interview -1: Questions on Programming Language and Computer Science Concepts etc.
Technical Interview -2: Discussion on Projects and Questions on Data Structures and Algorithms, puzzles, etc.
Management Round: Check your behavior and soft Skills.
HR:
What motivates you to do a good job?
Do you have any questions for me?
Are you willing to relocate or travel?
Hobbies
Interview Experience: It is always beneficial if you know what it is to be there at that moment. So, to give you an advantage, we provide you with Interview Experiences of candidates who have been in your situation earlier. Make the most of it. To check all types of interview experiences please go through Gemini Solutions
Questions Asked in Gemini Solutions
We have resources for you from which you can prepare the programming questions that tech companies will ask you in the interview.
Where to apply:
My Personal Notes
arrow_drop_up