GATE | GATE-IT-2004 | Question 86
In the TCP/IP protocol suite, which one of the following is NOT part of the IP header?
(A) Fragment Offset
(B) Source IP address
(C) Destination IP address
(D) Destination port number

Answer: (D)
Explanation: The IP header format is depicted in the figure below: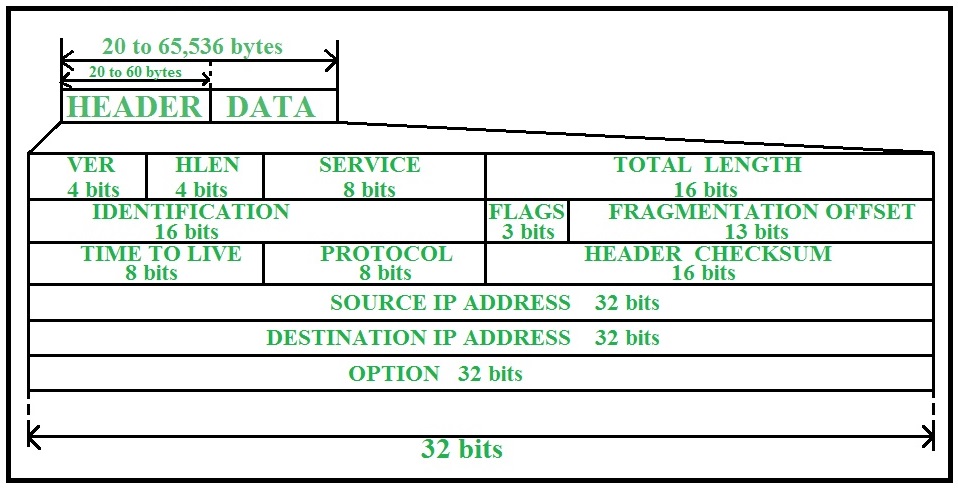 From the above figure it is quite clear that the destination port number is the field absent from the IP header.
This explanation has been contributed by Namita Singh.
Read the following to learn more on IPv4 datagram:
Network Layer and IPv4 Datagram Header

Quiz of this Question

My Personal Notes
arrow_drop_up