GATE | GATE-CS-2015 (Set 3) | Question 65
Choose the most appropriate equation for the function drawn as a thick line, in the plot below.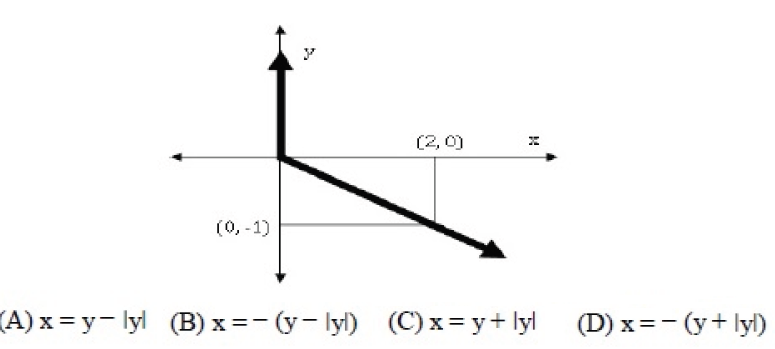 (A) A
(B) B
(C) C
(D) D

Answer: (B)
Explanation:

The problem can be easily solved by trying point (2, -1) 
on thick line, i.e., x = 2, y = -1.

None of the options except (B) satisfy above values. 
My Personal Notes
arrow_drop_up