Fidelity Recruitment Process
This article will give you information about the company, their recruitment process, sample questions that have been asked previously, lots of experiences shared by other aspirants, and the portal where you can apply.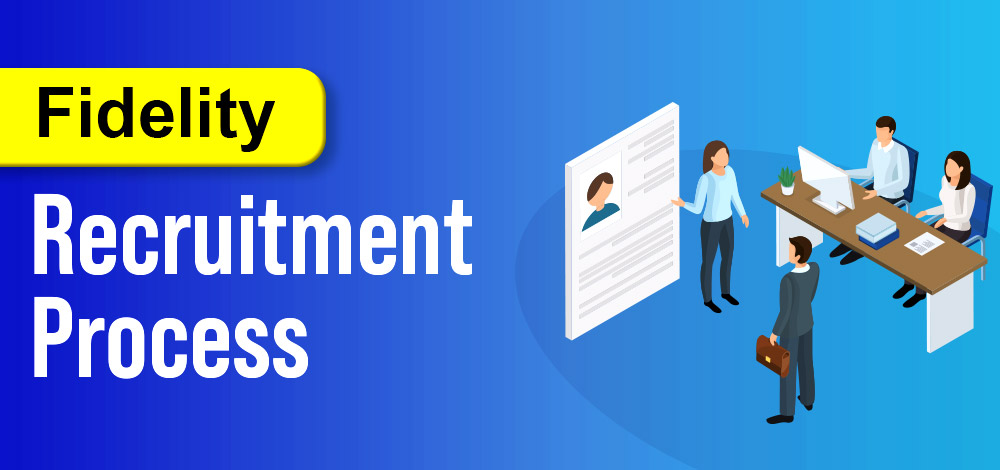 About Company :
At Fidelity, we aspire to make financial knowledge widely available and useful in assisting individuals in leading the lifestyles they desire. In order to do this, we concentrate on a wide range of consumers, including 23 million people investing their life savings, 20,000 employers administering employee benefits, and 10,000 financial advisers who require cutting-edge technology to invest their clients' money. We provide a variety of financial products, including brokerage, retirement planning, portfolio management, and other services.
Recruitment Process:
Online Assessment
Technical Interview
HR Interview
Fidelity Eligibility Criteria:
Educational Qualification: BE/ B.Tech/MCA
60% or 6.5 GPA and above in 10th,12th, Graduation and without any running backlogs
Online Assessment: MCQ Questions Based on Aptitude & Analytical Ability, Verbal Ability, Reasoning. and Coding Questions on Data Structures and Algorithms Easy – Medium Level.
Technical Interview: Discussion on Projects in which technologies are used in detail and Computer Science Concepts.
HR:
How do you work as a team or as an individual?
What are your strengths?
Talk about Achievements
Hobbies
Weakness
Interview Experience: It is always beneficial if you know what it is to be there at that moment. So, to give you an advantage, we provide you with Interview Experiences of candidates who have been in your situation earlier. Make the most of it. To check all types of interview experiences please go through Fidelity
Question asked in Fidelity:
We have resources for you from which you can prepare the programming questions that tech companies will ask you in the interview.
Where to apply:
My Personal Notes
arrow_drop_up