eClinicalWorks Recruitment Process
This article will give you information about the company, their recruitment process, sample questions that have been asked previously, lots of experiences shared by other aspirants, and the portal where you can apply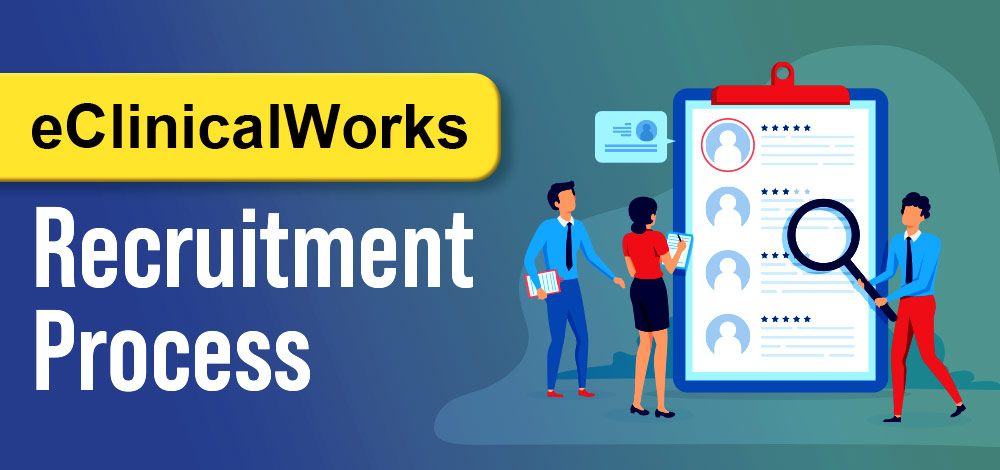 About Company:
More than 850,000 healthcare professionals in more than 20 countries utilize the full Electronic Health Record (EHR) and Practice Management (PM) systems offered by privately held eClinicalWorks.For documentation, population health, patient engagement, and revenue cycle management, we provide cutting-edge, adaptable systems. We assist medical professionals in enhancing the standard of treatment, lowering expenses, and adhering to regulatory standards by utilizing cutting-edge technology and prioritizing the demands of the customers.
Recruitment Process:
Written Test
Technical Round 1
Technical Round 2
Hr
eClinicalWorks Eligibility Criteria:
Education: B.Tech (CSE/IT)
Fluency in English Communication
Written Test: MCQ-based questions on Aptitude & Analytical Ability, Verbal Ability, Reasoning, and Programming Logic.
Technical Round 1: Coding Questions on data Structures and Algorithms and Computer Science Concepts.
Technical Round 2: Discussion on Projects and Questions Ask on Java and OOPS Concepts
HR: Normal HR Questions
Hobbies
Salary Discuss
Joining Date
Interview Experience: It is always beneficial if you know what it is to be there at that moment. So, to give you an advantage, we provide you with Interview Experiences of candidates who have been in your situation earlier. Make the most of it. To check all types of interview experiences please go through eClinicalWorks
Question Asked in eClinicalWorks
We have resources for you from which you can prepare the programming questions that tech companies will ask you in the interview.
Where to apply:
My Personal Notes
arrow_drop_up