DuckDuckGo vs Mozilla Firefox
DuckDucko web browser was developed by Gabriel Weinberg and his group members in 2008. It was developed with the purpose to ensure users' privacy which other browsers do not respect. DuckDuckGo incorporation developed the browser using the C++ programming language. It can be used on various operating systems like Windows, MacOS, Android etc.
Mozilla Firefox web browser is a free web browser which was built by Mozilla Foundation. It utilizes the Gecko rendering engine for showing web results. It is an open-source web browser and 71.0 is its stable release. It is equipped with advanced features to upgrade the browsing experience.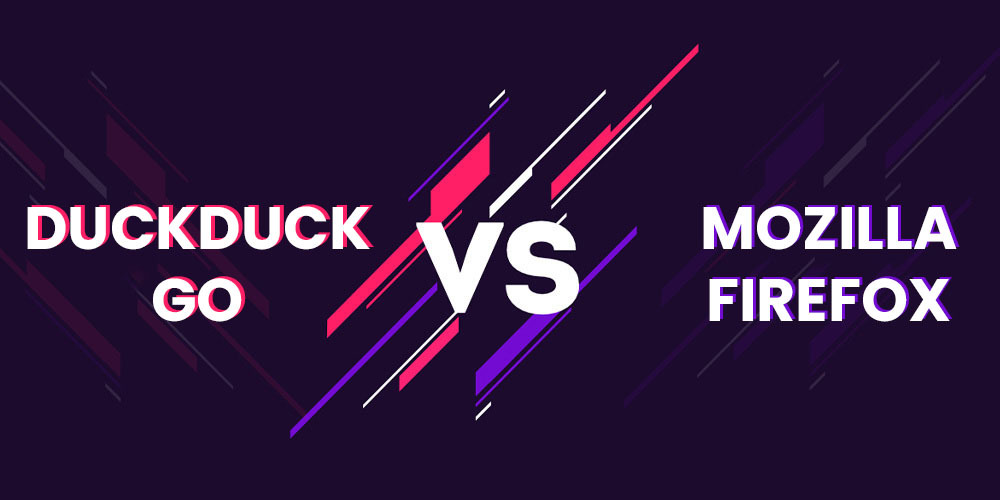 Below is a table of differences between DuckDuckGo vs Mozilla Firefox:
| | | |
| --- | --- | --- |
| | DuckDuckGo | Mozilla Firefox |
| 1. | It is a privacy-oriented web browser which does not track user activities. | It tracks user activities to provide a better browsing experience. |
| 2. | The initial version was launched in 2008. | The first version came on the market in the year 2002. |
| 3. | The market share of this web browser is around 2.4 percent. | Around 3.5 percent of the global market share is held by Firefox. |
| 4. | Duckduckgo uses its own search engine. | It uses Google as a default search engine. |
| 5. | Ads are blocked by the ad blocker which comes with this browser. | An external ad blocker is needed to block ads. |
| 6. | Innominate browsing experience using Tor functionality. | It does not have Tor feature. |
| 7. | It provides relevant search results with the help of bots. | It uses crawlers to rank web pages and provide results. |
| 8. | It is open source and is not chromium based. | Netscape source code based. |
My Personal Notes
arrow_drop_up