C++ is a general-purpose programming language and widely used nowadays for competitive programming. It has imperative, object-oriented and generic programming features. C++ runs on lots of platform like Windows, Linux, Unix, Mac etc.

C++ is an efficient and powerful language and finds wide use in various GUI platforms, 3D graphics and real-time simulations. Because of the inclusion of rich function libraries, working in C++ becomes simpler and convenient than C. Being object-oriented programming like Java, C++ provides the support of inheritance, polymorphism, encapsulation, etc. Unlike C, C++ allows exception handling and function overloading. Bringing in the important topics under one roof, this tutorial to C++ is a very efficient and convenient way to learn C++ from scratch.
C++ Tutorials – A standard hierarchical approach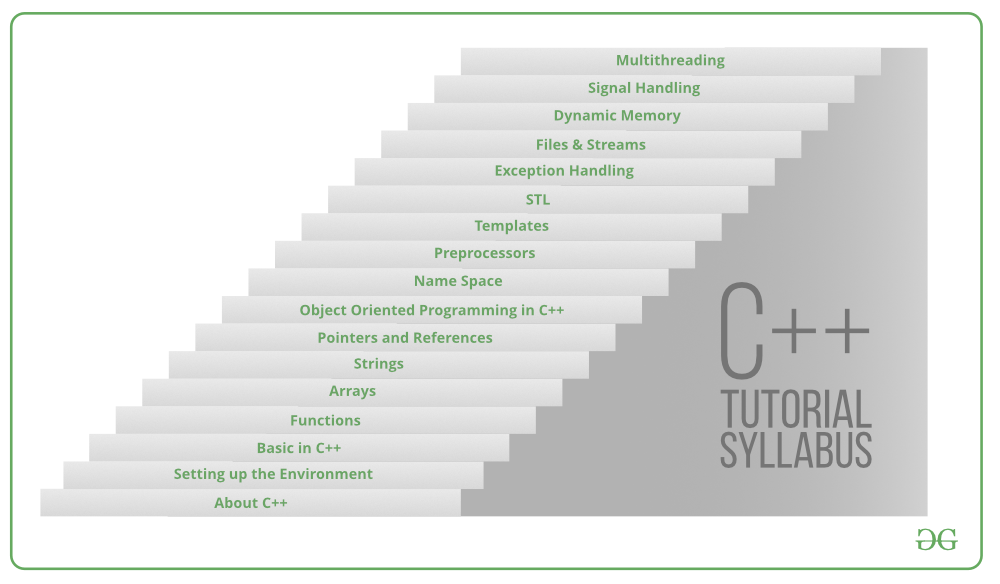 Below is the complete step-by-step tutorial showing how to get started with C++ and make yourself proficient in it.
My Personal Notes
arrow_drop_up