biff is a mail notification system for unix that notifies the user at the command line when new mail arrives and tells from whom it is.
Syntax:
biff [ y | n ]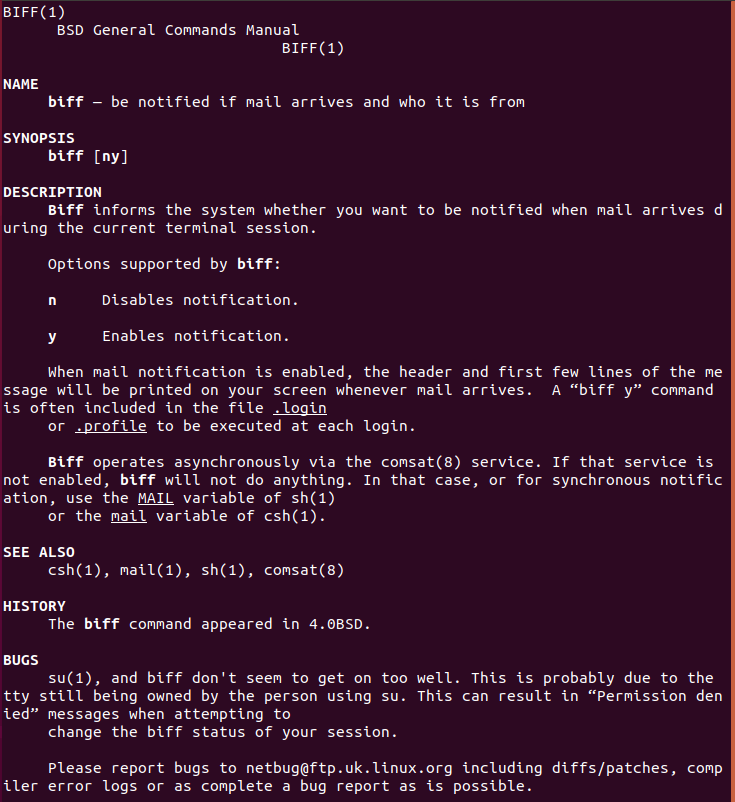 Options:
Y : This option is to enable the mail notification.
N : This option is to disable the mail notification.
Note:
When mail notification is enabled, the header and first few lines of the message will be printed on your screen whenever mail arrives. To enable the notifications you have to pass this command:

biff y

Biff operates asynchronously via the comsat service. If that service is not enabled, biff will not do anything.
My Personal Notes
arrow_drop_up