Ameyo (Drisht-soft solution) Recruitment Process
This article will give you information about the company, their recruitment process, sample questions that have been asked previously, lots of experiences shared by other aspirants, and the portal where you can apply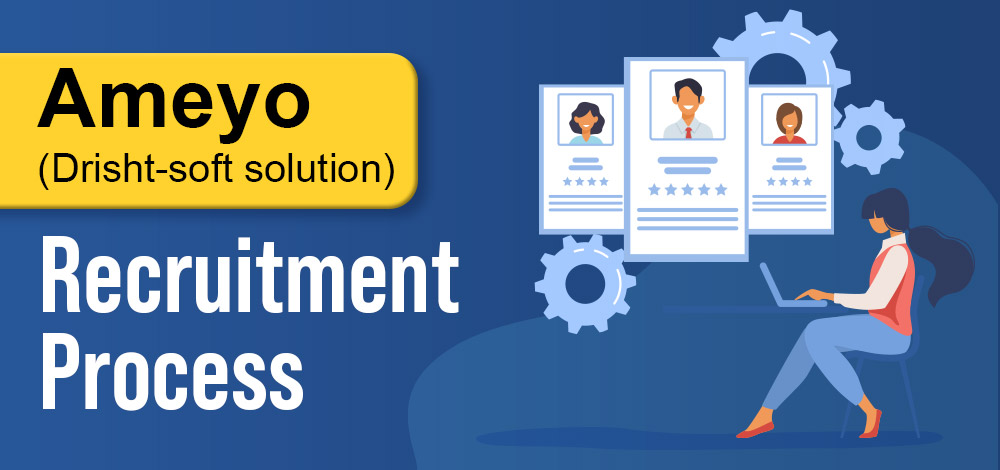 About Company:
Ameyo is a customer experience platform that assists businesses of all sizes in connecting with, serving and supporting their consumers. It was founded in 2003 as Drishti-Soft with a vision to build world-class Enterprise products from India, and it was re-branded in 2010 as Ameyo. It is a powerful and highly flexible one-stop solution for all your contact center needs, allowing businesses to have personalized interactions with each customer across multiple channels, thereby driving customer engagement.
Ameyo Recruitment Process:
Online Assessment
Technical Round 1
Technical Round 2
Hr
Ameyo Eligibility Criteria:
Online Assessment: MCQ Questions based on Quantitative aptitude, 2 Programming Questions on Data Structures and Algorithms, etc.
Technical Round 1: 2 – 3 Problem on Data Structures and Algorithms Medium – Hard Level and Computer Science Concepts, etc.
Technical Round 2: Discussion on projects in which technologies are used and Questions on Design Low-Level and High-Level Design etc.
HR: Aks About
Family background
Hobbies
Academic records
Interpersonal skills.
Interview Experience: It is always beneficial if you know what it is to be there at that moment. So, to give you an advantage, we provide you with Interview Experiences of candidates who have been in your situation earlier. Make the most of it. To check all types of interview experiences please go through Ameyo
Question asked in Ameyo
We have resources for you from which you can prepare the programming questions that tech companies will ask you in the interview.
Where to apply
My Personal Notes
arrow_drop_up