Adobe Photoshop vs Photoshop Elements
Images are an extremely powerful way to present information either for showing a new product or service or to explain any typical concept. Around 3.2 billion images are uploaded on the internet on a daily basis which makes it a huge opportunity for graphic companies to produce image editing, creation and manipulation software. A large number of softwares are available in the market which helps in different tasks like creating, drawing, exporting, converting and editing images. People often find it difficult to choose the correct software as an individual and for company purposes so we will compare the functionalities of the two most famous software Photoshop and Photoshop Elements to find out the best one.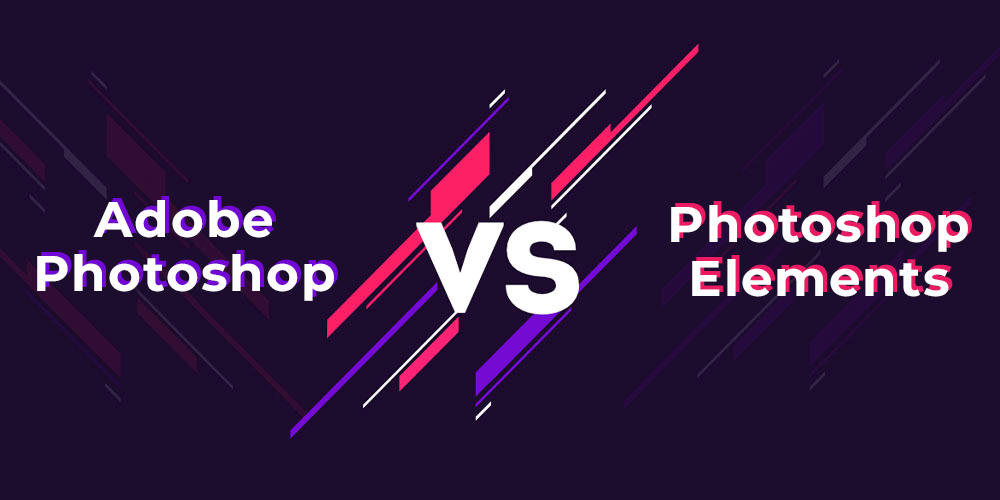 Adobe Photoshop is a graphic editor which is used to create and edit different types of images and allows users to save them in different formats. Thomas and John Knoll is known as its author and the development credit for this software goes to Adobe Incorporation. Initially, it was released in 1990 and its stable version was launched in 2022. It comes with a large number of tools to create and edit images like shape tools, selection tools, clone stamp tools, pen tools etc.
Advantages of Adobe Photoshop
It is a professional photo editing software which helps in editing photos in an easy way.
Almost all the image formats are supported by this software.
It is available for various operating systems.
It provides a large number of templates to use.
It is an all-round software which produces high-quality images which are compatible with different platforms.
Disadvantages of Adobe Photoshop
Buying for a lifetime is not available, only monthly and a yearly subscription is available.
It is heavy software which requires a lot of memory and space on your system.
Photoshop Elements is computer software for non-professional photographers to edit and create photos. It is considered as a descendant of Adobe Photoshop. It was developed by Adobe Incorporation. A stable version of photoshop elements was launched in 2021. It is available for Windows and Mac operating systems. It was specially built for beginner photographers, hobbyists etc.
Advantages of Photoshop Elements
It has a simple interface which is easy to use.
It allows automated and progressive editing capabilities which save a lot of time.
It requires less processing power as compared to Adobe Photoshop.
It is a multi-platform software means a single version can be installed on Windows as well as on Mac systems.
Disadvantages of Photoshop Elements
It does not allow exporting images in CMYK color mode.
Keyboard shortcut customization feature is not available for Mac versions.
Following is a table of differences between Adobe Photoshop and Photoshop Elements:
| | | |
| --- | --- | --- |
| | Adobe Photoshop | Photoshop Elements |
| 1. | It can be understood as a pixel-based image editing software which is used to create, edit and manipulate images | It can be understood as a photo manager which is used to process and manage different photos using in-built effects. |
| 2. | Its subscription starts at $20.99 per month. | It is available at $69.99 for a lifetime, no subscription is needed. |
| 3. | It is a part of Adobe Creative Cloud. | It is not part of Adobe Creative Cloud. |
| 4. | It uses Adobe Bridge for organizing and managing photos. | It has an in-built organizer to manage and sort photos on the basis of different parameters like date, smart tags etc. |
| 5. | It supports a large number of plugins. | A small number of plugins are available. |
| 6. | It is used by small and large-scale industry professionals. | It is mainly used by individuals who are beginners. |
| 7. | It has a large customer base as it is a decade-old software. | It is a new software so it has a small customer base, |
| 8. | It requires high memory nearly 2 GB RAM. | It requires only 1 GB of RAM. |
My Personal Notes
arrow_drop_up