8 Best Javascript Game Engines
JavaScript is a cross-platform and interpreted scripting language. It is known for the development of web pages. Also, many non-browser environments use it. JavaScript can be used for Client-side developments as well as Server-side developments. In this article, we will be exploring the top 8 hand-picked JavaScript game engines which every JS developer should know about.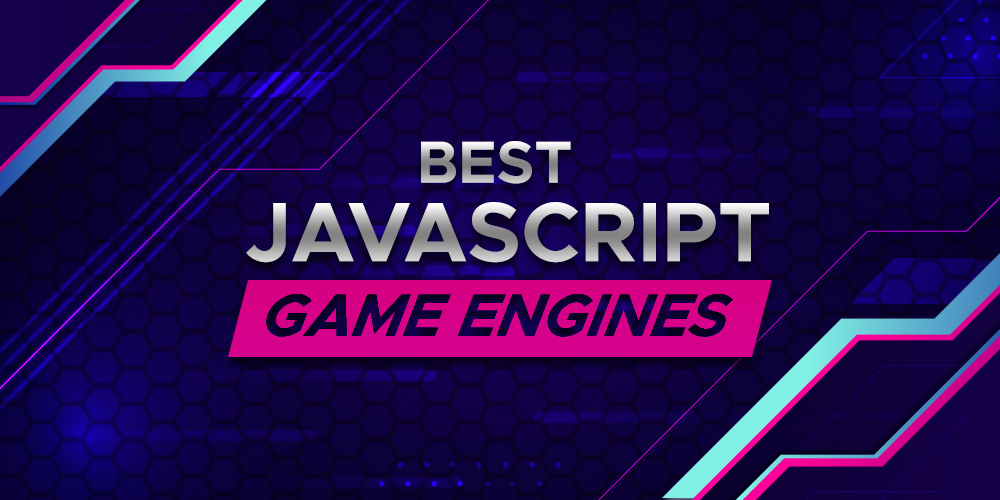 1. PixiJS
PixiJS is an amazingly flexible and fastest 2D rendering library. With PixiJS you can create interactive and visually pleasing graphics which also has support for cross-platform applications.
The Pixi renderer allows the programmers to harness the power of hardware acceleration without previous knowledge of WebGL(it also supports a Canvas Fallback). However, it doesn't come with an inbuilt physics engine. It is a free Open Source library, with a hugely supportive community driving its growth.
2. Phaser
Phaser is great for the development of cross-platform game applications. What's amazing is that it uses both a WebGL and Canvas (for the devices which doesn't support WebGL) renderer internally and can swap automatically between them based on browser support.
Phaser supports a wide range of plugins and is backed by a huge community of developers building games with Phaser. Currently, it's one of the most starred game frameworks/engines on GitHub. JavaScript or TypeScript can be used for development.
Learn the basics of JavaScript and enhance your skills by enrolling with Geeksforgeeks JavaScript Foundation – Self-Paced course. Dive into the world of JavaScript programming and learn amazing concepts like functions & arrays in JavaScript, and working with JS Engines.
3. Babylon .js
Babylon JS is an incredibly powerful, beautiful, and simple rendering engine. It gives programmers the power to create almost everything, ranging from animated logos to completely interactive 3D games, in your browser.
Although it's not exactly a game engine rendering engine as it's made specifically for visualization purposes still you can build powerful games with it. It has strong community support due to its active and helpful developers. It comes with a playground for testing things out before going into development.
4. PlayCanvas WebGL Game Engine
It uses HTML5 and WebGL to run game applications and any other interactive 3D content in any mobile or desktop browsers without the need for a plugin. This means you will be using their platform for writing code, testing it out, and setting up your scenes by exporting your games with a single click.
Its main focus is on the Game Engine instead of the Rendering Engine, unlike Babylon JS. Physics can be integrated into your game very easily by using the 3D rigid-body physics engine ammo.js.
5. Melon.js
It is a very beginner-friendly, lightweight, and powerful HTML5 game engine that empowers developers and designers to focus on content as it integrates the popular Tiled map format. Its main focus is on providing a plugin-free experience(it does not rely on anything else, except an HTML5 capable browser).
It implements lightweight physics to ensure low CPU requirements. It is a free open-source project supported by an active community of enthusiastic developers.
6. GDevelop
It is an open-source, full-featured game development software, its main focus is on 2D game development but you can build any type of game with it.
The feature which makes it unique, simple, and different from the other game engines is Events, it is a tool with which you can intuitively build the game logic without any knowledge of any specific programming language. Games created by GDevelop can be published and run on Web, Windows, Android, iOS, macOS, Linux, etc. It can be exported to Android in One-click.
7. Kiwi.js
It's really easy to use open source game framework for making games that run on HTML5 browsers. Its main focus is on being fast as it has accelerated WebGL rendering. It uses the Cocoon.js framework for deploying games to mobile devices as native apps.
8. Three.js
The main goal of this project is to make WebGL easier to use. With three.js you can work with WebGL with really fewer lines of code. Along with WebGL as the default renderer, it also supports Canvas 2D, CSS3D, and SVG renderers.
My Personal Notes
arrow_drop_up